What Is
Digital Press

?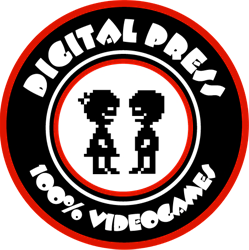 In 1991 Digital Press began as a bi-monthly newsletter reaching out to classic videogame players and collectors. Shortly after the shocking discovery that "we were not alone", a team of experts was formed to create the Video Game Collectors Guide, a price and rarity guide akin to Beckett's for baseball card collectors, but with an encyclopedic, informative, sometimes entertaining slant on the games. 
In 1997 Digital Press joined the world wide web and formed the Retrogaming Roundtable, one of classic gaming's busiest places to discuss classic gaming. The original site, including The Roundtable, continues to run and is a tremendous resource for information, documentation, and archives. 

Between 1991 and 2004, Digital Press published several books as well as a videogame-themed dance music CD (performed by Tony Fox NYC), a ColecoVision game (Ms. Space Fury by Daniel Bienvenu), and over 60 editions of the originating fanzine. The paper fanzine is still produced, albeit infrequently, to this day.
 
In 2004 the Digital Press banner hung above the "History of Videogames" exhibit at E3 in Los Angeles.
 
In 2005 the retail store in Clifton, NJ opened, bringing together fans of classic gaming with fans of this week's releases. Since opening it has been used as the backdrop for a Capital One "What's In Your Wallet?" commercial, as a site for TruTV's "Impractical Jokers", and as a stage for James "The Angry Video Game Nerd" and the videogame tribute band "Descendants of Erdrick". 
Today, the shop is home to monthly NAVA (North Atlantic Videogame Aficionados) meetings which are open to the general public, and can host private birthday parties or social gatherings. Contact us for details.