What Is 
NAVA

?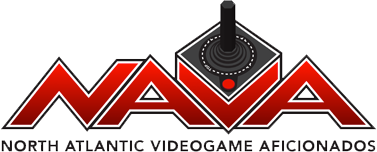 NAVA = North Atlantic Videogame Aficionados. NAVA is a monthly event bringing gamers of all ages together for competition, trade, and chatter. There are always lots of games for trade and sale as well as to play, and everyone is encouraged to bring their OWN trade boxes of games and systems. And it's free to attend!
Highlights: 
Classic and modern game systems are set-up around the store and available to play all day.
Meet the area's most prolific collectors! Bring some items to trade and strike a deal.
Rare and prototype items for trade and "show and tell".
Internet Gaming Center open for team play, with 2 XBox 360's, 2 PlayStation 3's and 2 high-end PC's all loaded up.
Classic Arcade Cabinets running all day.
Most events feature a 6pm tournament and an all-day arcade high score challenge. Check our event announcements for details.
Where & When?
NAVA is held at the Digital Press Videogames store in northern NJ, a half hour from NYC and less than a mile away from exit 154 on the NJ Parkway. Check the map at the right for the fastest driving route.
NAVA is scheduled monthly, usually on the LAST Saturday of the month, and runs from 3PM until midnight. Holidays and scheduling conflicts sometimes alter the plan, so check this site's news or our Facebook page for up-to-the-minute details. We always like to know who's coming, so feel free to comment and join the event on Facebook if you're planning to attend.