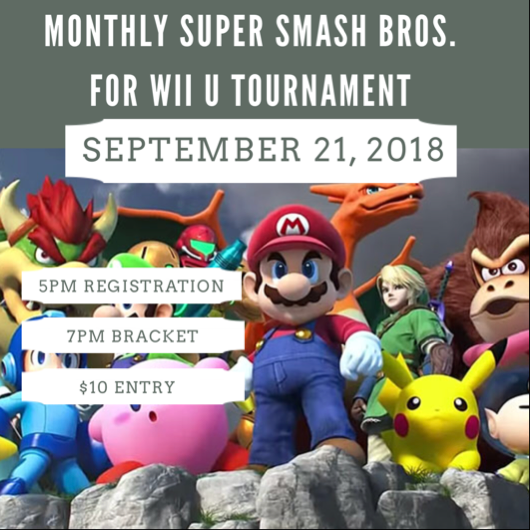 5 PM: Signup starts
7 PM: Main Bracket starts
8 PM: Side Event
Bracket is capped at 64 people. However, we will allow you to join if you bring a setup, even if the bracket is full.
Entry Fee: $10 ($5 venue, $5 for the prize pool)

For those who wish to assist, please bring all of the following:

- A Wii U
- A gamepad
- A GameCube controller adapter
- A copy of Smash 4
- All DLC characters downloaded (Cloud, Bayonetta, Corrin, Roy, Mewtwo, Lucas, Ryu)

The more consoles we have, the more stations to play at, and the smoother the entire night goes!

Rules: 

Rounds are best 2/3 games (Semi-Finals and Finals are best 3/5)
Double elimination
Read More...