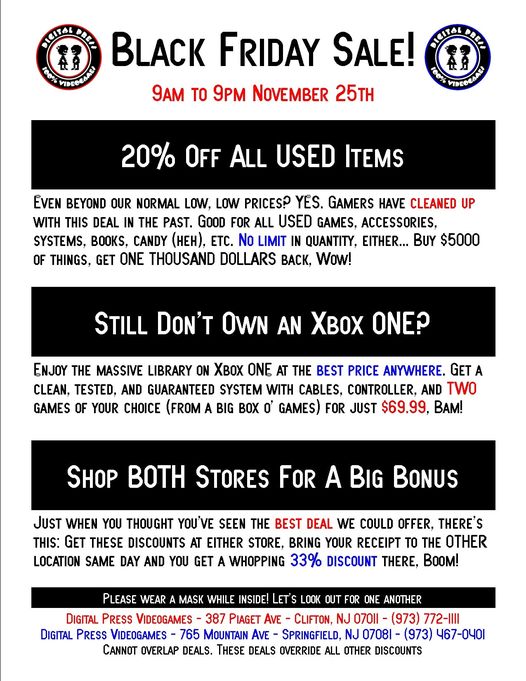 Happy Thanksgiving, friends!

We want to let everyone on our list know that as always we will be OPEN on Thanksgiving Day, from noon until 5pm. And the day after, "Black Friday", we will have extended hours, opening at 9am and closing at 9pm. Details about the sale on Black Friday follows. Enjoy your holiday!

We ask that everyone wears a mask inside the store on Black Friday, let's look out for each other!

20% Off All USED Items
Even beyond our normal low, low prices? YES. Gamers have cleaned up with this deal in the past. Good for all USED games, accessories, systems, books, candy (heh), etc. No limit in quantity, either... Buy $5000 of things, get ONE THOUSAND DOLLARS back, Ka-pow!
 
Still Don't Own an Xbox One?
Read More...