Digital Press
VIDEOGAMES
The Digital Press Videogame store is located in Clifton, NJ and caters to classic and current-gen gamers alike. We have thousands of new and used games, systems, guides, accessories and memorabilia from all eras. Looking to get back into the original Nintendo system? Hunting for those hard-to-find Atari cartridges? Stuck in an old game and need a strategy guide? Need a controller for your Sega Genesis? Hop in your car and check out our place.
We
Accept

:
Visa
Mastercard
American Express
Discover
Digital Press Videogames specializes in retro AND modern gaming. We sell, repair, and take trade-ins on virtually everything videogame-related from the 70's to present.
Vintage/Classic videogames (Atari, Nintendo NES, Super NES, Sega Genesis, N64, etc)
This week's latest releases at competitive prices
Game console repairs and game resurfacing
7 arcade cabinets
Internet Gaming Center with 2 high-end PC's, 2 Xbox 360's and 2 PlayStation 3's
Mini-museum highlighting rare and collectible items... and the story behind them
Mini art gallery featuring local artists and their game creations, also for sale
Videogame designers and celebrities have made appearances at the store including James "The Angry Video Game Nerd", Keith Robinson, Rebecca Heineman, Bill "The Game Doctor" Kunkel, Garry Kitchen, Steve Kitchen, Jerry Jessop, Robert Jaeger (Montezuma's Revenge) and more. Descendants of Erdrick played live here. Capital One even filmed one of their "What's In Your Wallet" commercials here!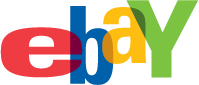 Do you
sell online

?

Yes, we have an Ebay Store, but it is a tiny fraction of what you'll find in the store and usually stocked with overstock lots and high-end items.