NAVA Gamer's Gathering Saturday, May 28: "What Inflation?"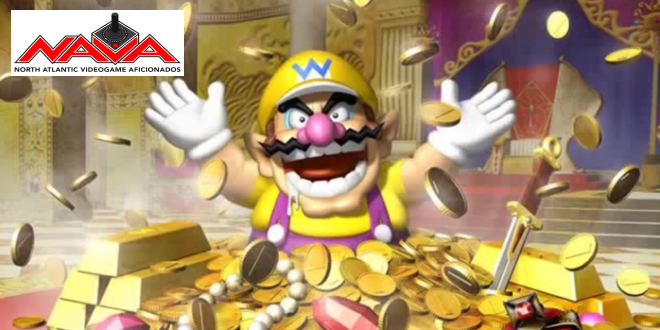 NAVA = North Atlantic Videogame Aficionados. This is a FREE event bringing gamers together for competition, trading, and chatter.
Previously at NAVA...
- We celebrated our first time together since February 2020 in a "25 NAVAs Rolled Into One" event.
- Gamers, collectors and friends shared their recent adventures and sold or traded their goods.
- The arcade challenge was "Return of The Invaders". Raymond K was the day's high score winner, earning himself a sweet $20 gift certificate.
See a photo gallery of past NAVA gatherings at the store's website:
http://dpvideogames.com/galleries/
In This Month's NAVA: INFLATION! It's a big thing, but around here we don't run away from adversity. NAVA people are gamers, willing to take on the challenge. NAVA people are AFICIONADOS, dammit. No rising gas price is going to stop us from doing what we all love.
Digital Press is here to help, with a day themed around fighting inflation. GAMBLING! SIDE HUSTLES! CHEATING! or simply ROLLING WITH IT! We will have game systems set up all around the store showcasing our favorite "get the money" games. You'll find casino games, coin grabs, and balloon antics (INFLATION, get it? HAW HAW).
Arcade Challenge: We wouldn't recommend it, but crime is on the rise. Want to see what it's all about? Let's shoot some bank robbers in the 1984 Sega/Sanritsu arcade game BANK PANIC. Be the best at this game on this one day by logging the highest score on our arcade cabinet by 9pm and win a nifty $20 gift certificate. Arcade challenge games are set to FREE PLAY all day, but please remember to let everyone get a shot. If you get the high score, move on, and no hogging the cabinet! Also if you have won last month's arcade challenge you are not eligible to win this month's challenge.
Remember, feel free to bring a box or two of your trade goodies. We'll help you administer sales and get you set up somewhere in the store to sell your goods. NAVA is a time for trading! Also, if you have a Digital Press or NAVA t-shirt, wear them for a for an additional 5% discount on our already low-low prices :) If you don't have a Digital Press t-shirt, ask us how to buy one while you're here. It's NAVA time, people!
RSVP (optional): http://www.facebook.com/digitpress?sk=events
When: Saturday, MAY 28, 3PM-midnight.
Where: Digital Press Videogames: http://tinyurl.com/7nobzcr
What happens: Gaming, trading, impromptu tournaments, big prizes! Extra game stations are set up around the store. Attendance is FREE. Half price for kids!
What can I bring?: It's nice to share. Snacks, soda and water are always appreciated. Cakes have been very popular as well.