NAVA Gamer Gathering, February 29: "Not For Resale"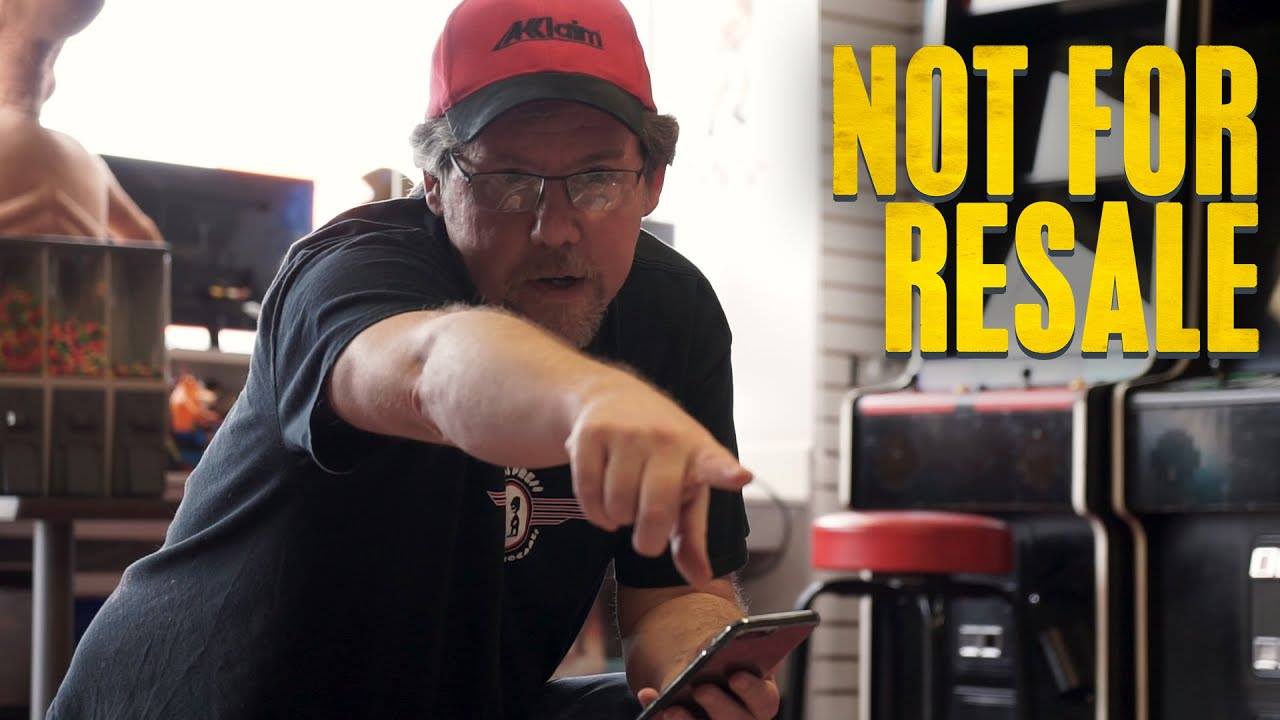 NAVA = North Atlantic Videogame Aficionados. This is a FREE event bringing gamers together for competition, trading, and chatter.

Previously at NAVA...
- In our last episode, we celebrated THE FUTURE as we embraced the year 2020.
- The arcade challenge was "Future Spy" and a $20 gift certificate was awarded to the day's high scoring player.
- Games and systems traded hands between attendees who brought their own trade boxes.

See it all in our photo gallery section at the store's website and feel free to comment!
http://dpvideogames.com/galleries/

In This Month's NAVA: We'll be showing the new documentary NOT FOR RESALE at 6PM and again at 8PM! Digital Press is among the stores sharing the story, come see our small shop on the big screen (well, a fairly large projected screen, anyway).

About the film: Independently owned video game stores specializing in used media can be found in small towns and big cities all across North America. However, these shops and their owners face an uncertain future. Internet-dependent consoles, rising data speeds, and the cost-heavy path to retail has lead most games to be sold exclusively in digital storefronts.

Directed by Kevin J. James (Computer Fighters; Guaranteed* Video; The Creed), Not For Resale examines the sea change in video gaming from physical media to the digitally distributed future, featuring interviews with store owners, game developers, journalists, and preservationists about what lies ahead for the world of physical media and how it affects more than just video games.

When there are no more physical games to sell, what gets left behind?

Visit https://www.gamestoredoc.com for more details.

As always, there will be game systems set up around the store for everyone to play!

Arcade challenge! In the spirit of shops, let's bust out that 1982 classic "Dream Shopper" by Sanritsu. The goal here is to avoid the beasties and collect $10k in merchandise, then navigate a path to your sweetheart. Be the best at this game on this one day by logging the highest score on our arcade cabinet by 9pm and win a nifty $20 gift certificate. Arcade challenge games are set to FREE PLAY all day, but please remember to let everyone get a shot. If you get the high score, move on, and no hogging the cabinet! Also if you have won last month's arcade challenge you are not eligible to win this month's challenge.

Remember to get your trade boxes in order so we can all buy, sell and trade together. Wear your NAVA or Digital Press t-shirt for the maximum discount on store purchases. It's NAVA time!

RSVP (optional): http://www.facebook.com/digitpress?sk=events
When: Saturday, FEBRUARY 29, 3pm to midnight.
Where: Digital Press Videogames: http://tinyurl.com/7nobzcr
What happens: Gaming, trading, tournaments, big prizes! Extra game stations are set up around the store. Attendance is FREE. Half price for kids!
What can I bring?: It's nice to share. Snacks, soda and water are always appreciated. Cakes have been very popular as well.