NAVA Gamer's Gathering, November 24: "Cornucopia of Gaming"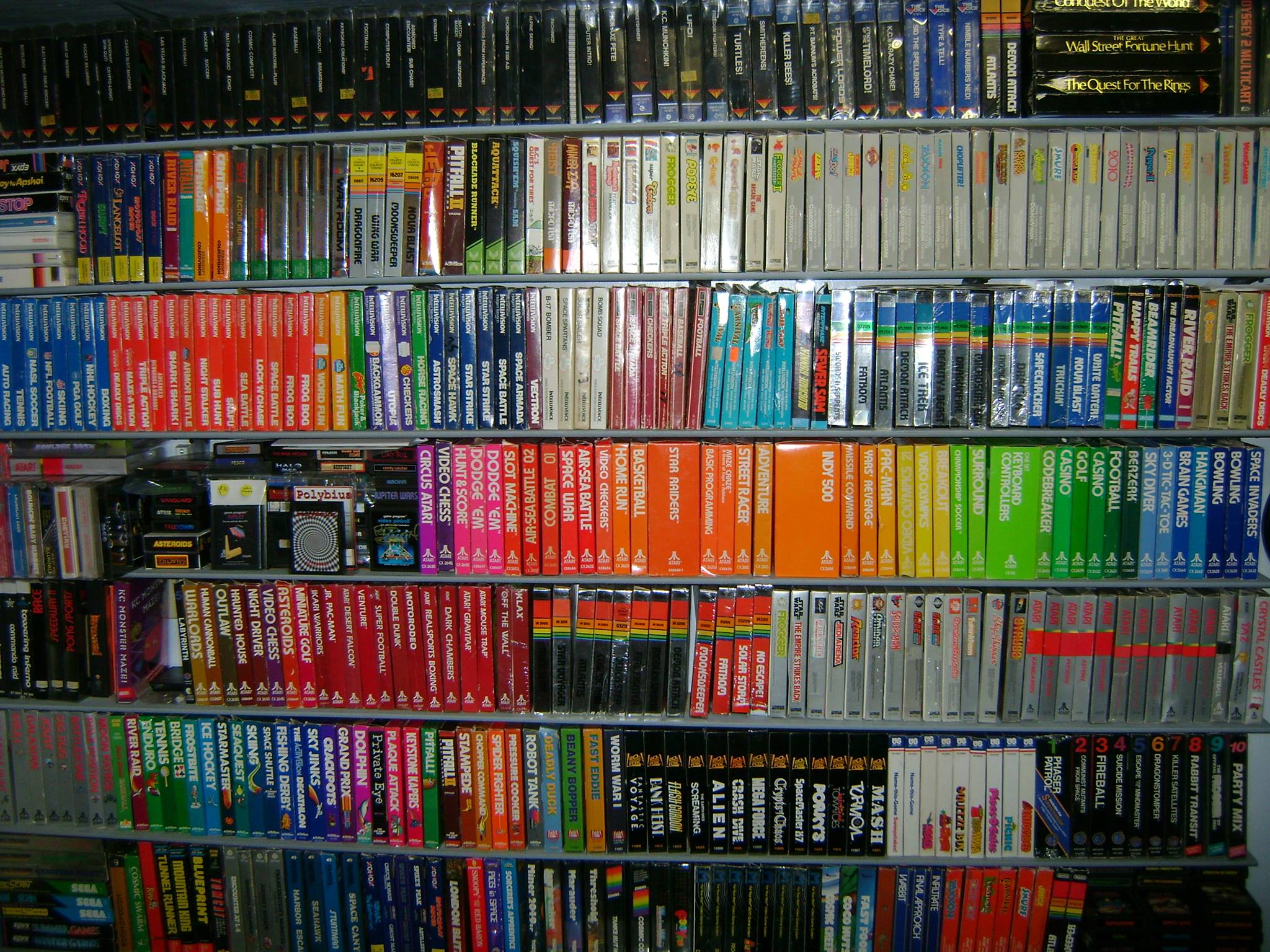 NAVA = North Atlantic Videogame Aficionados. This is a FREE event bringing gamers together for competition, trading, and chatter.

Previously at NAVA...
- In our last episode, we celebrated Halloween, attendees got into the spirit by doing their October cosplay thing.
- We stacked Sonic & Knuckles cartridges one on top of the other, 28 in total! Why? Because we could. A video of this feat is forthcoming.
- The arcade game challenge was Wizard of Wor. Chris A took home the $20 prize.
- At 6pm we hosted a costume contest. Ben as "Benedict Belmonto" (a Castlevania original character) won best costume, David as "Nintendo Laboette" was most original, and Nicci as "Casual Sata" won scariest!
- Games and systems traded hands between attendees who brought their own trade boxes.

See it all in our photo gallery section at the store's website and feel free to comment!
http://dpvideogames.com/galleries/

In This Month's NAVA: We'll be recuperating from the previous day's Black Friday and at the same time celebrating Small Business Saturday so this month's theme is a simple fall/Thanksiving one: "Cornucopia", meaning there will be an ABUNDANCE. Of gaming. We'll set up our attendees' favorites all over the store. Indulge!

Arcade challenge! Time to get someone up on our brand new arcade high score board! We're populating this high score board with the area's best players' best scores on our favorite games. This month it's Moon Patrol by Irem. Be the best at this game on this one day by logging the highest score on our arcade cabinet by 9pm and win a nifty $20 gift certificate. Arcade challenge games are set to FREE PLAY all day, but please remember to let everyone get a shot. If you get the high score, move on, and no hogging the cabinet! Also if you have won last month's arcade challenge you are not eligible to win this month's challenge.

Tournament! Feels like we haven't played Mario Kart 64 in 4-player mode in a long time. Who knows the most shortcuts and is the most ruthless karter? Let's find out. Sign-ups begin at 3pm, the tournament starts around 6pm and its first-come, first-served in this FREE-to-join tournament.

Remember to get your trade boxes in order so we can all buy, sell and trade together. Wear your NAVA or Digital Press t-shirt for the maximum discount on store purchases. It's NAVA time!

RSVP (optional): http://www.facebook.com/digitpress?sk=events
When: Saturday, NOVEMBER 24, 3pm to midnight.
Where: Digital Press Videogames: http://tinyurl.com/7nobzcr
What happens: Gaming, trading, tournaments, big prizes! Extra game stations are set up around the store. Attendance is FREE. Half price for kids!
What can I bring?: It's nice to share. Snacks, soda and water are always appreciated. Cakes have been very popular as well.