NAVA Gamer's Gathering, Sept 29th: "We Don't Need No Education"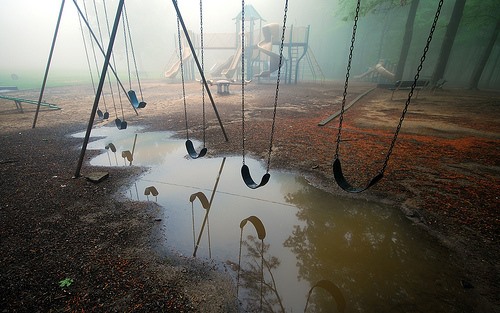 NAVA = North Atlantic Videogame Aficionados. This is a FREE event bringing gamers together for competition, trading, and chatter.

Previously at NAVA...
- In our last episode, we celebrated the history of Sega Genesis. Three Genesis stations were set up around the store.
- The arcade game challenge was SegaSonic The Hedgehog. Chris A once again took home the $20 prize.
- At 6pm we hosted a Road Rash II tournament. Stephanie M zoomed past all competitors for the championship!
- Games and systems traded hands between attendees who brought their own trade boxes.

See it all in our photo gallery section at the store's website and feel free to comment!
http://dpvideogames.com/galleries/

IMPORTANT NOTE: THE EMPLOYEE AREA AT THE BACK OF THE STORE WILL BE RESTRICTED TO EMPLOYEES ONLY. BEVERAGES AND SNACKS CAN BE BROUGHT AS USUAL AND WILL BE KEPT ON THE ISLAND COUNTERTOPS.

In This Month's NAVA: It's BACK TO SCHOOL month, so we'll put down our pencils for a day to enjoy a day of Saturday school day shenanigans. No teachers. No tests. No homework! Instead, we'll do all of the things you're not suppoosed to do - mainly pick (virtual) fights with rival schoolmates. Among the games that will be out for everyone to play are Rockstar's "Bully", American Technos' "River City Ransom" and possibly even an appearance by a Sega Pico system.

Arcade challenge! Let's go back to school, playing as Mikie, who has to bump other students out of their seats while avoiding the teacher. It's Konami's 1984 game "Mikie". Be the best at this game on this one day by logging the highest score on our arcade cabinet by 9pm and win a nifty $20 gift certificate and possibly get your name added to the "House Champion" tournament plaque on the Wall of Fame just above the arcade section of the store. Arcade challenge games are set to FREE PLAY all day, but please remember to let everyone get a shot. If you get the high score, move on, and no hogging the cabinet! Also if you have won last month's arcade challenge you are no eligible to win this month's challenge.

Tournament! In the 1998 PlayStation game "Rival Schools" you play as one of the staff or students trying to solve a series of unknown attacks and kidnappings at your school in Aoharu City. You do this by beating the stuffing out of anyone who might be a suspect. In THIS case, it's everyone else at NAVA! Who's going to graduate with top honors? Let's find out. Sign-ups begin at 3pm, the tournament starts around 6pm and its first-come, first-served in this FREE-to-join tournament.

Remember to get your trade boxes in order so we can all buy, sell and trade together. Wear your NAVA or Digital Press t-shirt for the maximum discount on store purchases. It's NAVA time!

RSVP (optional): http://www.facebook.com/digitpress?sk=events
When: Saturday, SEPTEMBER 29, 3pm to midnight.
Where: Digital Press Videogames: http://tinyurl.com/7nobzcr
What happens: Gaming, trading, tournaments, big prizes! Extra game stations are set up around the store. Attendance is FREE. Half price for kids!
What can I bring?: It's nice to share. Snacks, soda and water are always appreciated. Cakes have been very popular as well.