Super Smash bros for Wii U Tournament, March 23rd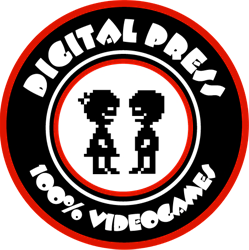 Friday Night Fisticuffs is our monthly tournament we hold every Friday mid-way through the month, where we have a competition, games set up to play, and most importantly CASH PRIZES!
Where: Digital Press Videogames, 387 Piaget Ave (Rt 46E), Clifton, NJ 07011
When: Friday March 23rd; registration starts at 5PM and ends at 6:30PM for the main tournament begins at 7PM. The Amiibo tournament will begin at 8PM.

Registration: Main Tournament entry fee is $10 and contestants must register by 6:30PM. The Amiibo tournament is free but contestants must register by 7:30PM. 
See it all in our photo gallery section at the store's website and feel free to comment!
http://dpvideogames.com/galleries/

At this month's tournament: It's back to Super Smash Bros for WiiU. This Smash tournament will also have a Free-To-Enter Amiibo tournament as well! Details and rules on both tournaments will be detailed in the event's Facebook page comments.

At previous Super Smash Bros. for WiiU tournaments we had many people lend their WiiU consoles to the store for the tournament, which allowed us to run multiple stations and sped up the tournament. We would like to ask again if some contestants would like to lend their WiiU consoles to the store for this tournament, which will be returned after the tournament has finished. All we would need is a WiiU console (that has been updated, with all the Smash characters unlocked and all the DLC characters downloaded), the AC adapter for the WiiU console, a copy of Super Smash Bros. for WiiU (either downloaded to the system or as a physical disc), a GameCube adapter, and a WiiU GamePad with its charger. If you don't have everything we just mentioned or even if you have just one of the items & wish to lend it to the store for the tournament contact us anyway, we might need it. If you let us know your bringing a WiiU system to the tournament ahead of time it will guarantee you a spot in the tournament! So even if you show up at 6PM and the bracket is full, fear not selfless do-gooder your act of kindness has guaranteed you a spot on the list of contestants! Please comment here on this Facebook page if you would like to inquire about how to go about bringing a WiiU system to our tournament & our chief master of events Leonard Agrusti will contact you with how to go about it, or E-mail him directly at dpvideogames@gmail.com

This tournament will also feature the ever popular Amiibo tournament! The Amiibo tournament will be on a console & TV separate from the general tournament so it will not interfere with the flow of the tournament. Rules for the Amiibo tournament will be listed below.